Music From The Hat – DUOS
Scott Davis & Jason Danielson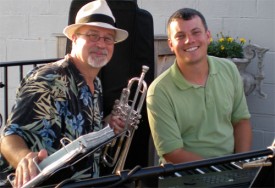 Scott Davis (trumpet) and Jason Danielson (piano) combine to present jazz in a duo setting. Featuring jazz standards and many of Scott's originals, scaled down from a quartet to a duo format, the combination lends itself well to small and intimate venues looking for good jazz. Scott sings some standards as well, and occasionally Jason jumps in!
Scott Davis & Heath Alan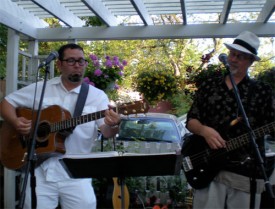 Scott Davis (bass and trumpet) and Heath Alan (guitar and sax), offer a wide variety of music, from pop and blues to a little jazz. With Heath on guitar and great vocals, Scott backs him up on bass and occasionally pulls out the trumpet. This combination works well for small venues looking for variety in music selections.