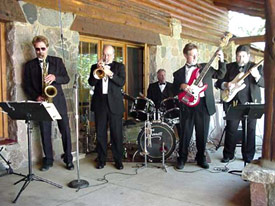 We've outlasted most of 'em!  FreeStyle, now in  our third decade, has been nominated to be inducted to the Iowa
Rock 'n Roll Hall of Fame.  With thanks to Ed Kelly and Candi Tollakson for drafting the proposal, the members will be:
Scott Davis, trumpet, keys, backup vocals
Ed Kelly, bass, vocals
Dave Merrill, drums, vocals
Lee "Vern" Hansen, saxes, backup vocals
Vance "Tres" Rich, guitar, vocals
Jay Alcorn, guitar, vocals
Tommy Doggett, saxes, backup vocals
The ceremony is always Labor Day Weekend, September 5, in Okoboji, Iowa.  We hope to see many fans and have a great weekend!